Post by drmemory on Mar 14, 2022 3:49:24 GMT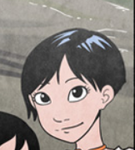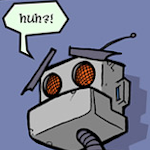 Anyway. The thought. Kat's computer is getting darned powerful, and is hooked up to the arrow. So in effect, maybe it IS using the ether to do some of this stuff! How much of Kat's abilities are in fact due to the arrow? If not directly powered by the arrow, drawing on it to do some of its tricks, she certainly learned a lot from it - how to make other devices that are effectively golems.
Also, what other really powerful computers have we heard of lately? Omega, you say? People talk about Kat using her abilities to create the seed Bismuth and take it back in time to start the court. Fine, that could happen, no arguments here. But is her computer Omega? Or if not, is it talking to Omega, or maybe taken over by it? I'm suggesting that instead of creating the seed Bismuth, maybe she created Omega.
This would make her responsible for events but in a very different way.
But her and the computer is basically one in the same in terms of the ethers contract system and maybe even the familiar system that Rey is now under and why he can use some of Annie's fire abilities. Kat is using any ability of the computer and she's constantly upgrading it, it would seems which indirectly increases her powers
Ok, I can see that. From the point of view of Arbiter Salsamel, Kat and her toys would almost certainly be considered as just Kat, and it is Kat that got the new contract. I'm still, even after quite a few chapters, concerned that Kat may in some sense "own" the New People due to that contract. We haven't seen her do anything to prove or disprove this. From Loup's point of view, though, the difference between Kat and Kat's tools is a distinction without a difference. Even if he knew about it, it wouldn't mean much to him. I have to imagine that trying to rules lawyer Loup wouldn't go well...

I wonder if the NP have to do what Kat says? I imagine they would mostly do what she says anyway, as she is their deity, more or less, but that isn't quite the same as the original relationship Annie and Renard had.
For example.
The Arbiter agreed to modify that contract to be multi-use and changed Renard's status from "owned" to "familiar", so he'd still be under her control but not just an owned object. Then, separately, he modified Annie's old contract of ownership that Kat had planned to use to move Arthur's mind into a new body (which required use of the arrow). The Interpreter didn't say anything about the familiar contract explicitly and really seemed to be talking about the original contract with Kat's arrow modification. So THAT contract was made multi-use so Kat could use it to help any of the robots that wanted new bodies. It was now a new contract, which Kat had to
sign
. I think that we will not know for sure until Kat gives an NP an order that they do not want to follow.
Anyway, if it indeed started out as a contract for owned objects, well, that's why I think Kat may actually own the New People, in a sense. I wonder if we are soon to find out what "Breaking contracts may result in severe consequences" means? Kat is messing with the fundamental rules of reality here, and I suspect we are going to meet the Arbiter and Interpreter somewhat soon.
On the bright side, if I'm right about what that contract means, then if Kat were to give Loup a new body, she would then have control over him.