Post by mturtle7 on Jun 29, 2021 7:01:19 GMT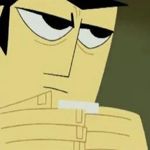 I think Kat would be the chairperson of the Gunnerkrigg TTRPG group, so dunno if that would save Annie from getting kicked out?
Kat wouldn't quite go so far as to boot Annie out, but she also cares deeply about D&D as a hobby, so she might get into some very heated arguments with Annie over this, and there may or may not be a couple of incidents where she refuses to run games for the group until a "certain someone" stops criticizing the "classic" portrayal of certain monsters in D&D.
Actually, even when I made my last post on this thread, I was already thinking it might be cool to make both player and characters roles for the main cast as if they were actually playing D&D (5th edition) in-universe. Here's what I've got so far:
Kat: Dungeon Master who has a vision for a "classic" epic fantasy adventure and gets frustrated when that vision is absolutely not realized. Only member of the group with prior experience with D&D.

Annie: Redemption Paladin who refuses to fight literally any monster before at least one serious attempt at parley, and loves delving deep into the lore of the world (and criticizing it, as
todd
envisioned).
Rey: Started out as a Rogue because it seemed simplest, then got more and more into the rules as the game as they went on, and now he's an Arcane Trickster who keeps coming up with convoluted schemes and finding weird new uses for spells.

Robot: Life Domain Cleric who keeps making these big speeches "in character" in praise of his God, the DM. Everybody but Shadow thinks he's just developed an incredibly deadpan sense of humor. He has not.

Shadow: Battle Master Fighter who keep flirting with Robot whenever he needs OOC help with the rules, or in-character healing. Also, he's by far the easiest party member for the DM to manipulate.
Parley: Only joined the group with great reluctance because they needed someone to fill in for a missing player this one time, but is now very enthusiastic because she gets to play a Chaotic Neutral Barbarian (Path of the Totem Warrior, Bear Spirit) who bathes in the blood of her enemies. Kat has a very difficult time avoiding all-out PvP between hers and Annie's characters.
Smitty: Generally avoids playing dice-related games with friends, for obvious reasons. He's the one who convinced Parley to play, though, and if he could play, he'd love to play a Bard.
Paz: Begged off when Kat asked her to join, claiming it "wasn't her thing". In actuality, she's tried D&D with her family before and liked it OK, but that experience also taught her how easily petty conflicts could tear apart a gaming group. Being at least moderately self-aware, she has wisely decided to avoid playing in a group with her girlfriend as DM and Annie as a fellow PC. If not for that unfortunate complication, though, she might have enjoyed playing a Beastmaster Ranger (using the revised rules, of course).